Welcome!
Creaky Lantern Games is an independent video games studio. Our latest release is the official game based on the movie based on the one and only 80's action vigilante STREET CLEANER in Street Cleaner: The Video Game. We made Aeternum, a side scrolling bullet hell cute-em-up. We're working hard on a number of projects, including an arcade inspired vertical shmup called Glory Gunner.
Street Cleaner: The Video Game OUT NOW
Now on Nintendo Switch!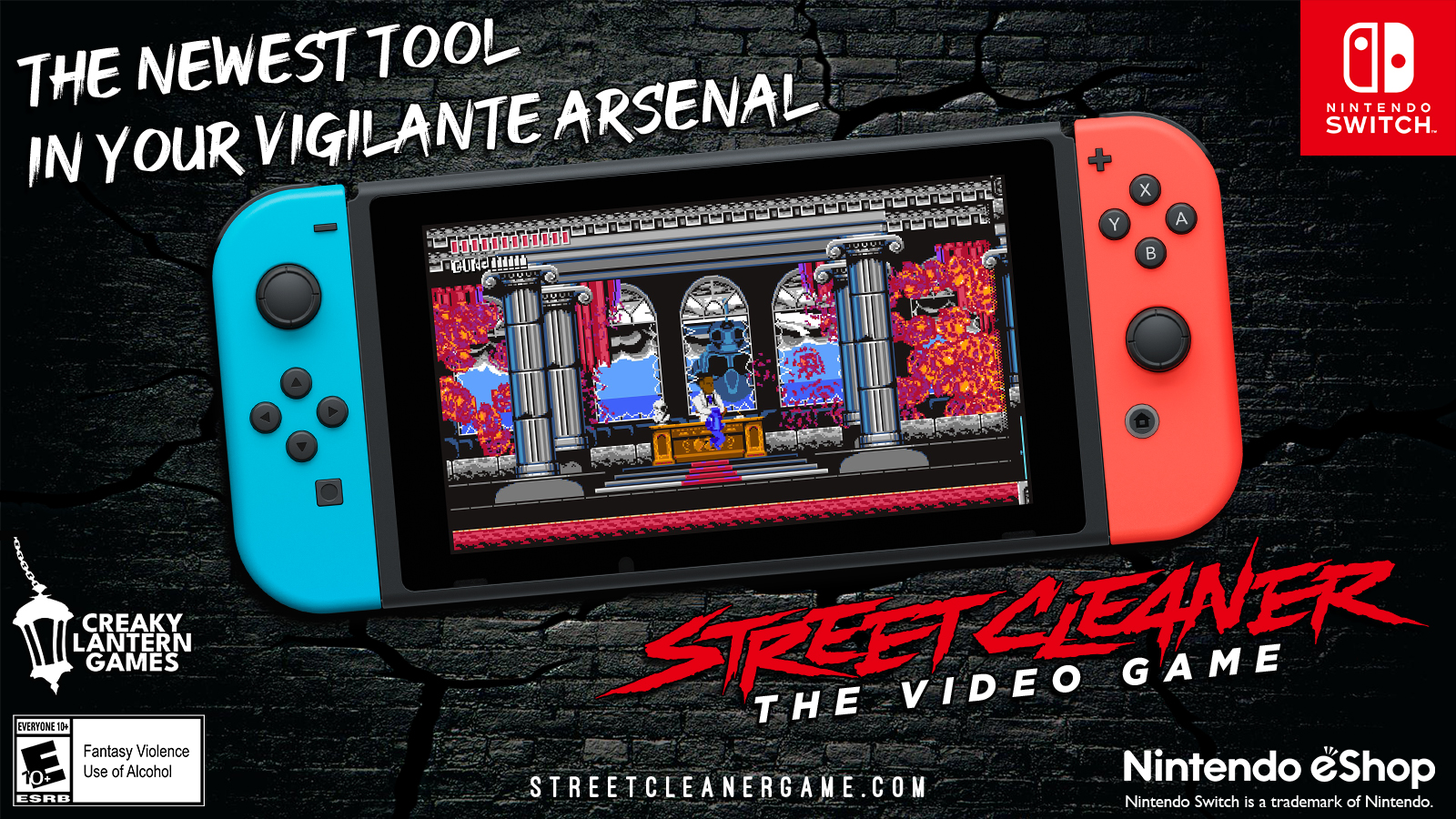 That's right! Street Cleaner: The Video Game has come full circle and found it's home on the Nintendo Switch console! And it's OUT NOW with a launch discount of 15% to boot. Get it through the eShop online, or search for "street cleaner" on your console.
The BIG Box Special Edition
Now, for a limited time, you can own the definitive PC release of the epic adventure of Jack Slade. Get the game, the Music From and Inspired By CD album, the game guide, and unique to this box the epic poster of Slade facing off with the final boss, The Great Gadfly!
Buy yours now at the online store, or at Bandcamp!
Buy on Steam
Chat with us on Discord!
Come hang out with the Creaky Lantern Games devs, and the Street Cleaner himself on our Discord server! Talk games, wrestling, synthwave, all that fun stuff.
Join the Creaky Lantern Discord Server
Projects
Street Cleaner: The Video Game Out now on Steam
Aeternum Out now on Steam
Harriet Fortune: Glory Gunner In development